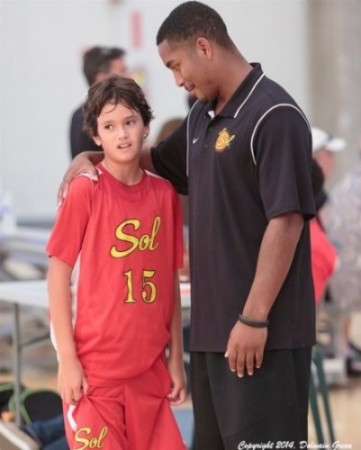 Several factors differentiate San Diego Sol from other clubs including our expert coaches, consistent and organized practices, and the fact that we are the only club in San Diego to have its own practice facility where our players can get extra practice.
We take all levels of players and give everyone the same care and training. Whether you are a beginning player or a high school athlete aspiring to play in college – you will receive the same attention and expertise from our coaching staff. Additionally, all our coaches have coached in high school, college or both.
We offer a comprehensive program placing players of similar abilities on age-group based teams. For some players, our club is an introduction to competitive basketball. Some of our teams are highly competitive travel teams. A player can begin with our club and improve his or her skills to any level – from elementary and recreational levels all the way through college and on to the professional ranks. Also, as a member of Sol, you will receive discounts to participate in our camps and clinics.
For these reasons and many more we can say that we are Sol Proud and we welcome you to join our Sol family!
We know that we are teaching more than basketball to our players. We know that the tools they learn from being on a team and playing on the court can be applied to their everyday lives. These lessons include the principles of discipline, perseverance, teamwork and the pursuit of excellence. We are helping our players build character for their future off the court.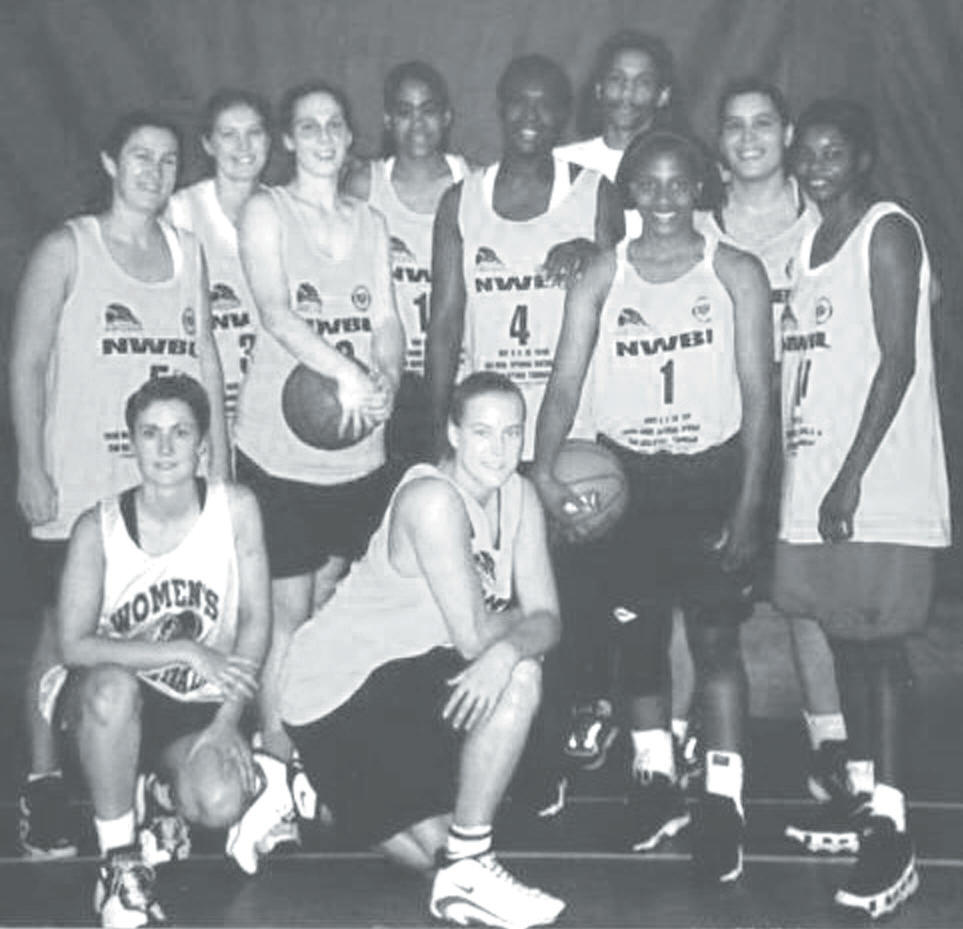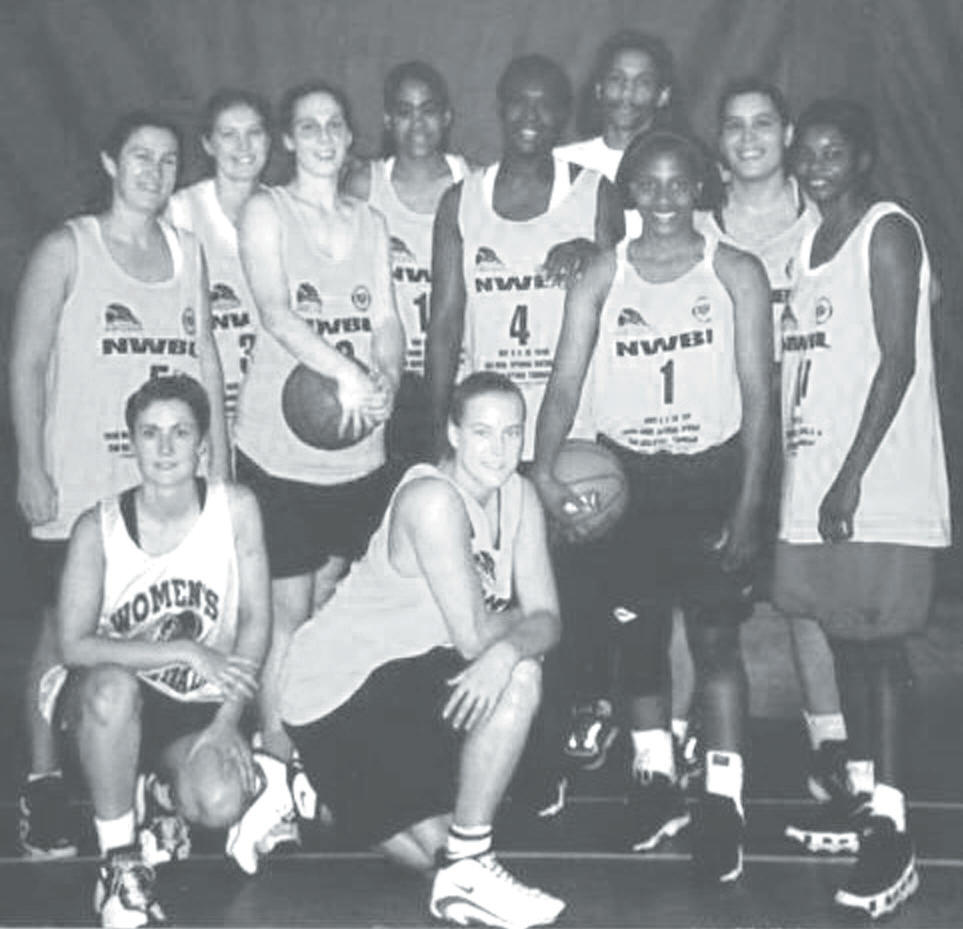 Original Women's Sol Team
Back row from left to right – Sue Homer, Amy Cleveland, Sara Heckman, Jennie Harris, Janine Phillips, Coach Tony Allen, Nicole Anderson, Deb Therou, Mo Taylor.
Kneeling from left to right – Stephanie Williams, Jodi Tres
For seven weeks, beginning in February of 1997, a group of fifteen women participated in once-a-week scrimmages designed to prepare players for college and professional competition. From this initial group, a post-collegiate women's team was assembled that went 28 – 3 in its first season. The name San Diego Sol was chosen, in part, because "sol," the Spanish word for sun, aptly relates to the sunny climate in San Diego.
That women's team won the regular season and playoffs of the Tierrasanta League, won the 1998 Division I, NWBL Regional Championship and was runner-up in the 1998 Division I, NWBL National Championship. The San Diego Sol women's team disbanded in 1999 when a number of players moved-on to play professional basketball in Europe.
When some of the women from the original San Diego Sol returned from playing professional basketball overseas, they recognized the need in San Diego for a program that offers a wide range of opportunities for young players. In March of 2002, our staff organized an assessment camp that was attended by girls ranging from 8 to 18 years of age. Eight teams were established under the name San Diego Sol Basketball Club. By March of 2003, there were 12 teams supporting more than 100 girls.
The parents in the Sol program requested that Sol start a program for boys so, in 2005, Sol added a boys program. The Sol Pee Wee program was begun in 2007 and has teams for boys and girls as young as 5 years of age.
The staff and players of San Diego Sol give thanks to those who helped or took part in the San Diego Sol teams of the past and to those who participate now and in the future. We appreciate their efforts and commitment to improving the level of basketball in San Diego and to the development of the character and the personalities of the players who are proud to say,"Sol."
The Sol's highly experienced and knowledgeable coaching staff uses a positive approach to the game, focusing heavily on fundamentals, individual skill development and team play. Players who come out of this program are well-rounded and skillful, and prepared to succeed in all phases of their careers.
My daughter has been playing at San Diego Sol since the first grade…Today she is a junior and still loves the game. Great coaches, excellent facilities and outstanding basketball skills is what they offer. Thanks for a great experience!