We offer 4 levels of high school teams to accommodate all abilities and skill levels. All players who tryout are placed within a program in our organization. Our Local teams stay in town and our Heat teams and Fire teams are our travel teams. More team details are listed below.
When you register for tryouts please let us know what level of team you are trying out for. Placement onto a Travel team is not guaranteed but all players are eligible to make a Local team. Playing time at ALL levels is determined by the players attendance at practices, their skill level and at the coaches discretion.
Girls Spring Tryouts
Boys Spring Tryouts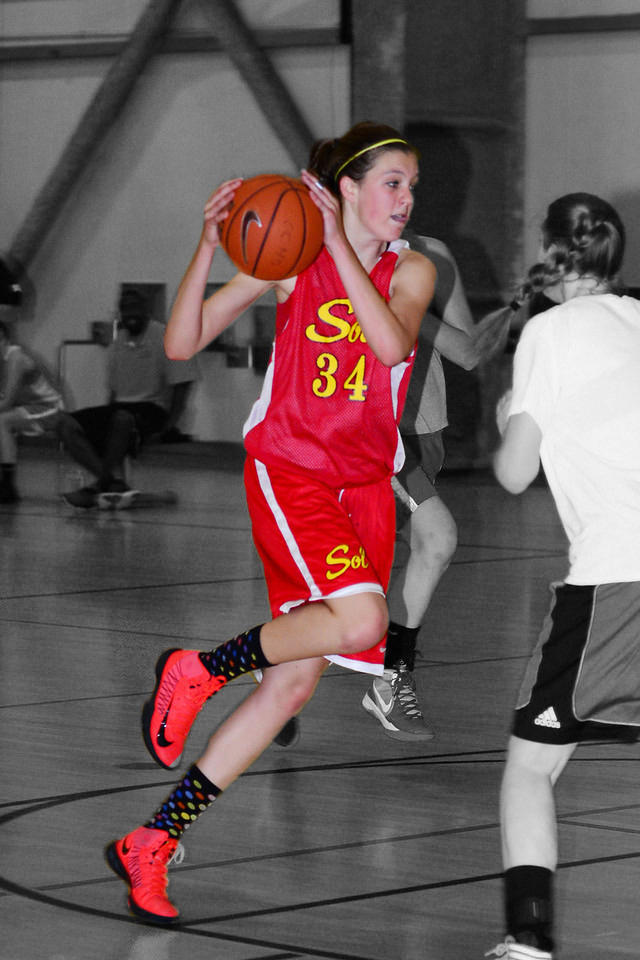 Spring tryouts for girls and boys teams will be March 17. You will receive tryout times once you register online. The $50 tryout fee will be applied to the season dues. Tryouts will be held at our general practice facility at Play by Play @ EdenPark in San Marcos (1601 San Elijo Rd, San Marcos 92078).
Each season San Diego Sol will conduct tryouts for its various teams. Each prospective player must come to tryouts prepared and ready to show his/her basketball abilities. Former and current San Diego Sol players are not guaranteed a playing position on any team. Earning a position on a team will be based on upon the following criteria:
skills and ability
heart, effort and hustle
commitment to the team
work ethic and drive
coachability and respect
At the club's discretion, individual players may be moved from one team to another. As any player's skills and commitment level improve, we may ask the player to move to a higher-level team. These changes in the roster might be necessary to assure the appropriate competitive level for each team and to insure the maximum benefit to each player.
All teams practice twice a week. High school teams can potentially practice Monday through Friday. Potential practice times are 4:30-6pm, 6-7:30pm and 7:30-9pm. Specific practice times are determined after tryouts when the teams are being formed. All practices are held at Play by Play @ EdenPark in San Marcos (1601 San Elijo Rd, San Marcos 92078).