2nd Grade – High School Divisions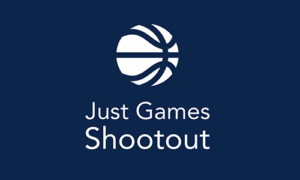 Our Just Games Shootouts maximizes your time and money by playing 2 games in one day. Parents will be happy, players will be happy and coaches will have a weekend day off. Great opportunity to get all your players the playing time they want and need. No trophies, no awards…just games.
2 games in one day – $120

At least 55 minutes in between games

Certified Officials

Round robin (4 teams fill a division)

Certified Officials

Schedule requests only for Coach with multiple teams conflicts

Registration deadline – 9 days prior to the event
The document below covers all the In Game Rules and Regulations, Tie Breaker Determinations, Player Eligibility/Protests and Game Forfeiture Policy. Please read all the rules thoroughly to make sure your team is in compliance. It is the responsibility of the coach to know and follow all the rules.
TOURNAMENT RULES
The roster form needs to be submitted before your first game…
LIABILITY/ROSTER FORM 
Alliant International University
10455 Pomerado Road,San Diego CA 92131
Play By Play Productions
1601 San Elijo Road, San Marcos CA 92078
Click edit button to change this text.