May 23-25, 2020
3rd Grade – High School Divisions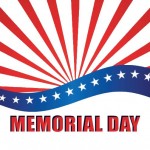 Our 11th Annual Memorial Weekend Tournament is coming soon. Last year the tournament brought in 289 teams together from all over the United States to compete in 3 days of fun filled games. Come join the action.
4 Game Guarantee

Gold and Silver Divisions Available

Awards for 1st and 2nd place teams

Certified Officials

$395 per team/$375 multiple teams

Registration deadline May 15, 2020
Schedules will be posted May 19, 2020
The document below covers all the
In Game Rules and Regulations
,
Tie Breaker Determinations
,
Player Eligibility/Protests
and
Game Forfeiture Policy
. Please read all the rules thoroughly to make sure your team is in compliance. It is the responsibility of the coach to know and follow all the rules.
TOURNAMENT RULES
The roster form needs to be submitted before your first game…
LIABILITY/ROSTER FORM

Alliant International University
10455 Pomerado Road
San Diego, CA 92131
Canyon Crest
5951 Village Center Loop Rd
San Diego, CA 92130
Miramar College
10440 Black Mountain Rd.
San Diego, CA 92126
Play by Play @ EdenPark
1601 San Elijo Road
San Marcos, CA 92078
(Located approximately one mile south of the Albertsons off of Baker Street or one mile east of Rancho Santa Fe Road)
Alliant – $7 per day
Play by Play @ EdenPark – $7 per day